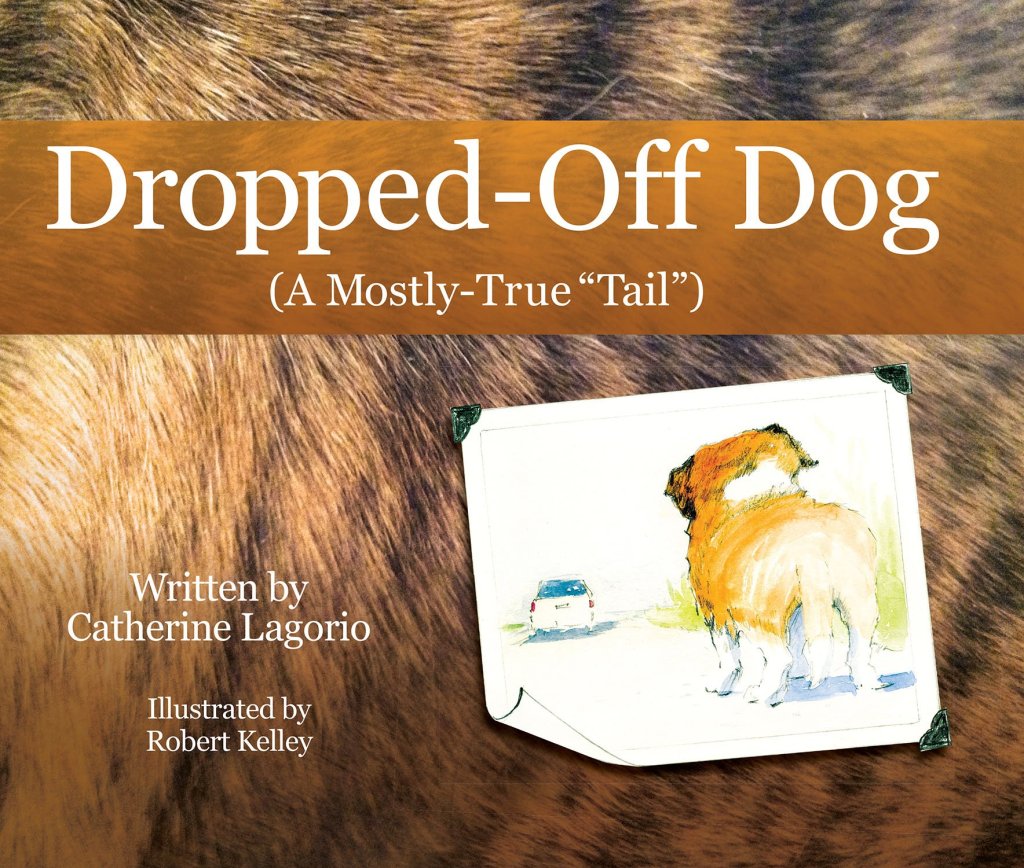 The book's cover even
looks
like a dog, with a background illustration showing fur in sunlight. This sets a doggy theme for the book's realistic watercolor sketches, and it's based on a real dog who came to live in a rural town in California. Author Catherine Lagorio was inspired to write
Dropped-Off Dog
by the real problem of animals who are abandoned out in the countryside. You have been warned: there some parts of this book which are actually very sad…
A little tiger-striped dog lives in a cozy house with Abuelita — an old woman drawn walking with a cane. Then one day Abuelita is whisked away in a wheelchair, after a day when "many strangers came and went" — and the dog hides under the bed. "No one noticed him. No one remembered he was there. That night, after everyone left, the little tiger-striped dog was all-alone…"
Brace yourself, because here comes the sad part. "Though he had his bed to sleep in, he had nothing to eat, nothing to drink, and no one to take care of him." The dog eats crumbs he finds around the house, until he's driven into the countryside and abandoned. "He ran after the car for a few minutes as fast as his little legs could carry him…but it was no use." The dog remains abandoned for several days, and eventually "quit hoping someone would come back to get him.
"He was now very hungry and the little puddles of water he had been drinking from at the side of the road had dried up…"
The last page of the book shares a note from the author — that this happens all too frequently. She acknowledges that some people mistakenly think that an animal can survive in the woods — it can't — and she wrote this book to raise awareness. Lagorio once worked as an elementary school teacher, and she even has a Master's in Language Development. I wish her nothing but success in her ongoing campaign to keep dogs from being left behind alone in the woods…
I was actually really excited when this story's dog finally discovered a bowl of dog food at a home near the woods. There was a bigger dog growling nearby — it was his food, after all. But that dog's kindly owner later discovered the little tiger-striped dog hiding in the woods. Instinctively the little dog runs away, but the farmer lures it back with a handful of tasty hot dogs. "You are a cute little guy," the farmer says, and though the dialogue is a bit wooden, the farmer explains to his wife that "he needs us." The book ends with a picture of the two dogs happily curled up together on pillows — and I misted up at the book's final sentence.
"…the Little Tiger-Striped Dog became Steve, and he really, truly lived happily ever after."